Best Fully Automatic Jar Washing and Filling Machine Manufacturer
Acuapuro Water Equipment India is offering good quality & affordable price "Fully Automatic Jar Washing and Filling Machine" in Ahmedabad, India.
We are well known for being among the most famous company involved in the production and sale of Fully Automatic Jar Washing Machines & Jar Filling Machines. We only utilize the highest quality raw materials and cutting-edge technologies in the manufacture of these devices in order to be relieved on the quality front.
Our jar washing machines are renowned for their exceptional efficiency and dependability. These Jar Washing Machines are made by us using premium, long-lasting materials. The fabrication uses only materials that have been obtained from reputable suppliers in the field. These items are valued by customers not just for their high quality but also for their accessibility and low prices.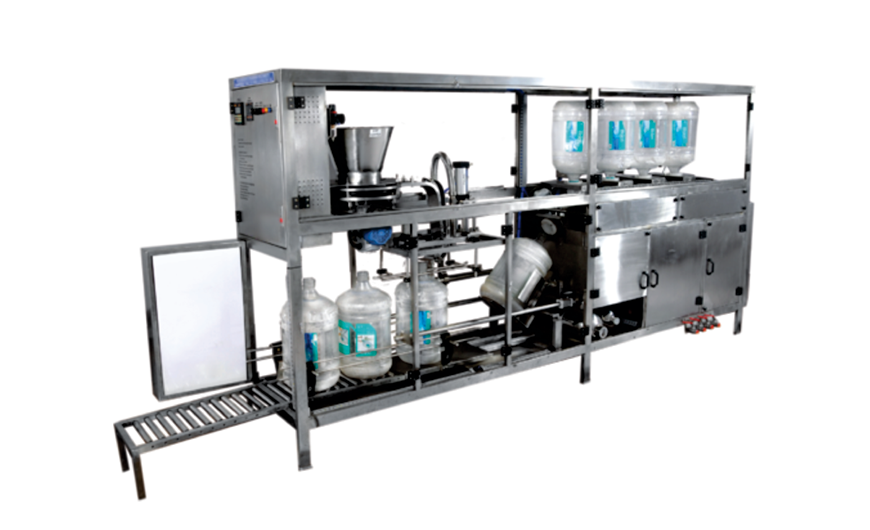 Specifications
Filling Capacity Per Hour: 100, 200,400, etc.
Power: As Per Specified Modal
Geared Motor: 0. 25 HP
Hopper Capacity: 100 per hour
Inputs: Photosensor
Output: 230 vac
Tank: 35 Litres
Shrink Tunnel: 440 vac
Machine Dimension: 11 x 3 x 5. 5 cm