Fully Automatic Shrink Wrapping Machine in Ahmedabad
Acuapuro Water is offering high-quality & affordable "Fully Automatic Shrink Wrapping Machine" Or "Fully Auto Bottle Shrink Wrapping Machines"  in Ahmedabad, India.
Fully Automatic Shrink Wrapping Machine Or Shrink Packing Machines are high-efficiency and continuous operation packing equipment, designed according to the packaging film thermal shrinkage.
It can automatically array, aggregate, and align PET beverage bottles or other similar articles, then package it with shrinking film, finally produce furnished products after shrinking by heating, cooling, and forming. The packaged
product is firmly bound with excellent appearance and saves the cost.
Please Check Our Video OF ▶️  👉 Buy Fully Automatic Shrink Wrapping Machines Best Price in Ahmedabad
We are also manufacturing Semi Automatic Shrink Wrapping Machines, Please check out.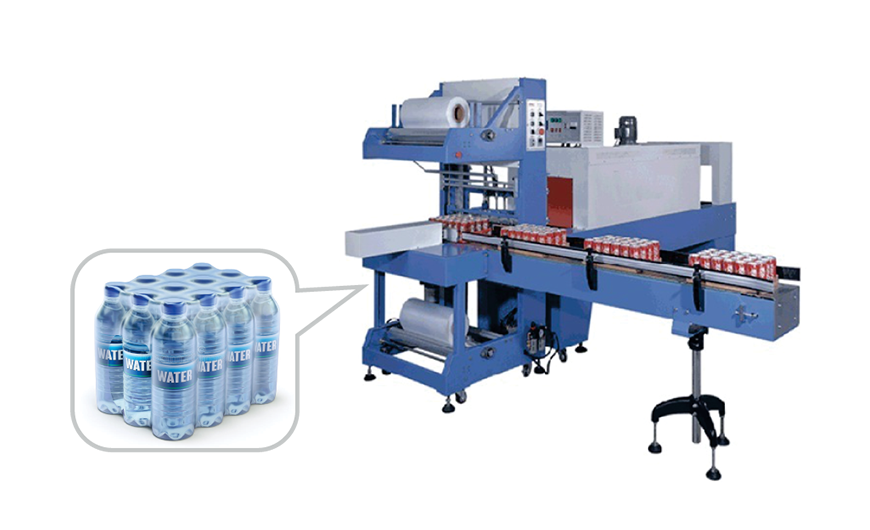 Specifications
Power Supply: 440v, 3 phase with neutral max film width : 550mm
Max height of product: 375 mm
Film Type: LDPE
6 pneumatic cylinders
Air Consumption: 3 Hp compressor with 5 LFM
Programming PLC HMI