Sticker Labeling Machine Manufacturer and Supplier in Ahmedabad
Acuapuro Water Equipment India Pvt. Ltd. is manufacturing, Supplying & exporting high-quality & affordable "Sticker Labeling Machine", "Bottle Sticker Labeling Machines" "Plastic Bottle Sticker Labeling Machines" in Ahmedabad, India.
Types of Bottle Sticker Labeling Machines;
Automatic round and flat bottle sticker labeling machine, semi automatic sticker labeling machine, top & bottom sticker labeling machine, automatic double side sticker labeling machine, automatic ampoule, and vial rotary sticker labeling machine, and automatic round bottle labeling machine are among the many products available.
We are also exporting in Global Countries like Nepal, Bhutan, Sri Lanka, Bangladesh, USA, France, Tanzania, Congo, Ethiopia, Dar es Salaam, All African Countries and Europe Countries.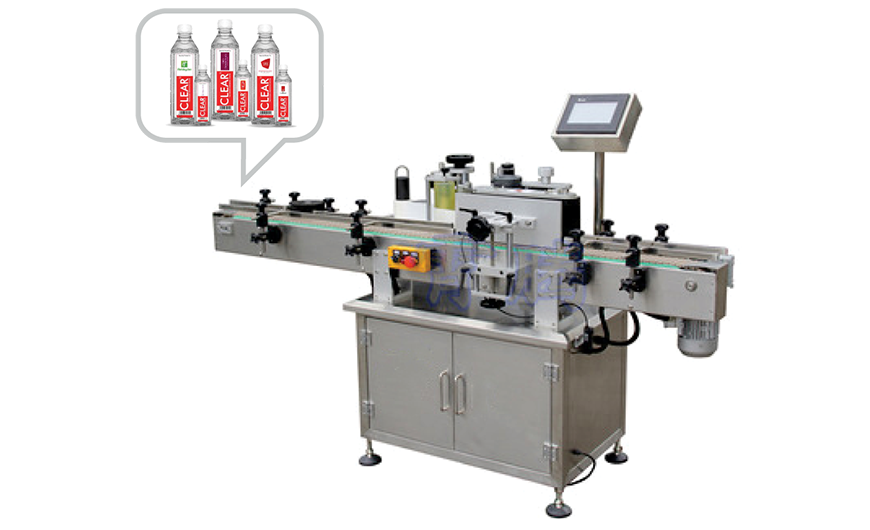 Buy Automatic Bottle Sticker Labeling Machine at Best Price in India
The fully automated, strong and durable, and uncomplicated model of automatic bottle sticker labeling machines, also known as bottle label applicators, labeler machines for bottles, label applying machines, automatic bottle labeling machines, bottle sticker labeling machines, bottle labelers, and bottle Sticker labeling machines, applies labels to bottles.
These devices are durable as well as easy to use. Machines for marking bottles with stickers are commonly used in the packaging industry. This machine could label all types of bottles. The device is eco-friendly and uses less energy. The machine has an alert fitted to guard against any form of error.
The machine has high-quality components to guarantee a smooth operation. The key features of standard equipment are present in these bottle labeling machines. For whatever label size, there are no label data inputs or recoveries available. The device has a top hold belt system, a conveyor, and an integrated speed of label dispensing. It is expected that the machine requires almost no maintenance. The machine is completed and entirely constructed out of stainless steel. Visit Our Youtube Channel to see the various high-quality sticker labeling machines we have provided around India.
Automatic Sticker Labeling Machines | 🔥 घर बैठे शुरू करे स्टीकर लेबलिंग मशीन विक्रेता 💸 कम निवेश और प्रति माह 1 लाख कमाएं💸🤑
Specifications
Labelling Speed: 24/30/60/90/120/150 BPM and more
Label Height: 8 mm to 70/90/120/150 mm Standard
Label Length: 12 mm Minimum
Label Roll Dia. 300 mm
Servo Motor Panasonic / Delta Make
Sensors (Product / Label): Leuze – USA or Sick Germany make
Product Size As per customers requirements*
Electrical 220 VAC Single Phase Power Supply (50/60 Hz)
Machine Direction of Movement: Left to Right from the operator side
Best Automatic Sticker Labeling Machine Manufacturer in Ahmedabad
High-Performance Machines

Modern Technology

High-Quality Components

Excellent Customer Service and Support

shortest delivery time

Request free guidance online or by phone.