Semi Auto Blow Moulding Machine
Acuapuro Water Equipment India Pvt. Ltd. is offering high quality & affordable "Semi Automatic Blow Moulding Machine" in Ahmedabad, India.
We are passionately engaged in manufacturing and supplying a quality assured array of Semi Automatic Blow Moulding Machines for our all customers in India & World Wide.
Under the supervision of our skilled professionals, the offered Semi Automatic Blow Moulding Machine is manufactured using the optimum quality components, in line with the set industry norms.
Apart from this, we also provide this moulding machine in various technical specifications to cater specific demand of our clients.
We are also manufacturing widely a variety of Other Blow Moulding Machines like Fully Automatic Blow Moulding Machine & Automatic Blow Moulding Machine
Types of Semi Automatic Pet Blow Moulding Machine;
1 Cavity Pet Blow Moulding Machine (For 20 Liter)
2 Cavity Pet Blow Moulding Machine
4 Cavity Pet Blow Moulding Machine
2 Cavity Pet Blow Moulding Machine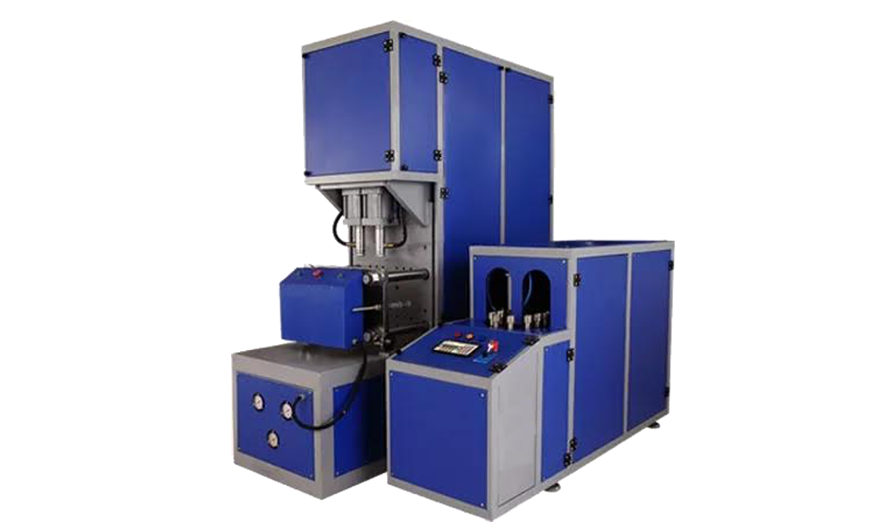 Specifications
Production Speed: 1000 to 1200 BPH
All Pneumatics low pressure and high-pressure Mercury make
Infrared Conveyorised Preheating System.
PLC Based on 16 Bid.
Micro Controller (Philips XAG.49)
Display interface via 320 x 240 graphic display processes online
Control. (Mould Memory, Error Memory).
Operation Manual
Power Requirement: As Per Specified Model
4 Cavity Pet Blow Moulding Machine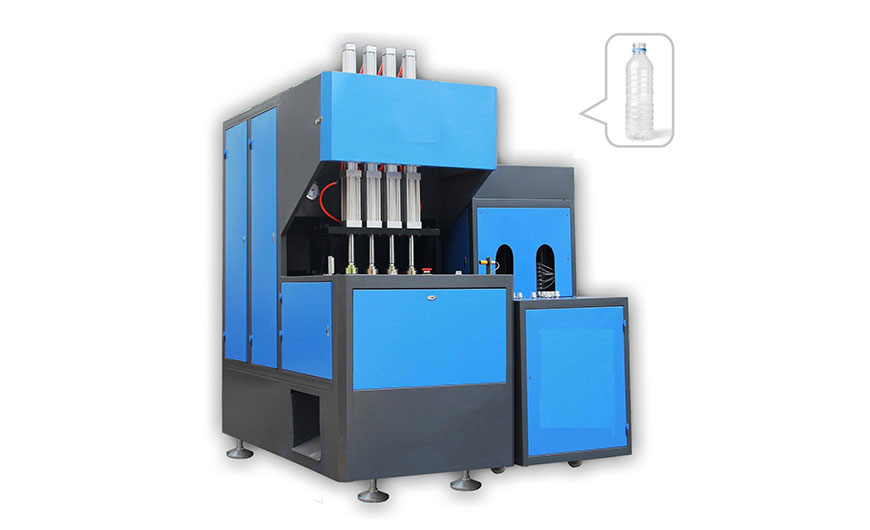 Inner Parts Of 4 Cavity Semi-Auto PET Blow Moulding Machines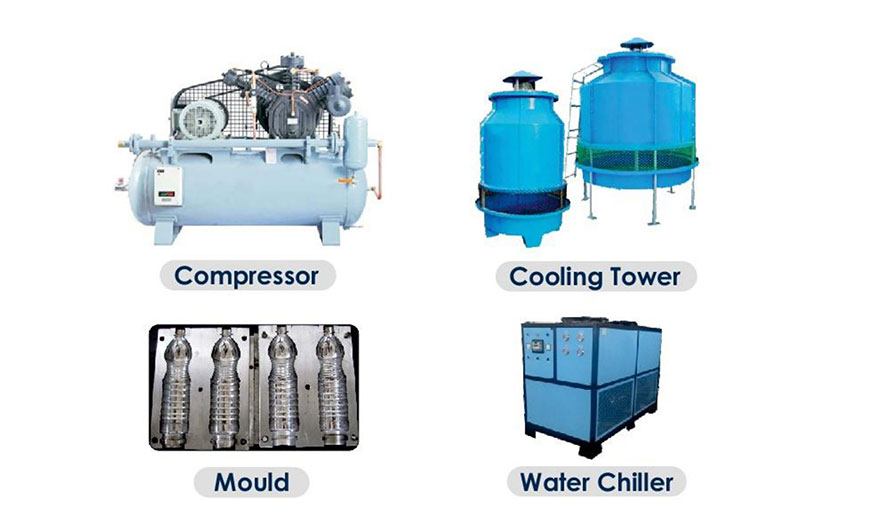 Specifications
Production Speed: 1000 to 1200 BPH
All Pneumatics low pressure and high-pressure Mercury make
Infrared Conveyorised Preheating System.
PLC Based on 16 Bid.
Micro Controller (Philips XAG.49)
Display interface via 320 x 240 graphic display processes online
Control. (Mould Memory, Error Memory).
Operation Manual
Power Requirement: As Per Specified Model