No. 1 Carbonated Soft Drink Filling Machine Manufacturer Ahmedabad
Acuapuro Water Equipment India Pvt. Ltd. is offering high quality & affordable "Carbonated Soft Drink Filling Machine" in Ahmedabad, India.
In several sectors, these machines are the most significant for soft drink bottling duty. They're noted for their basic yet strong design, as well as their smooth function.
Acuapuro Water India has established itself as one of the leading supplier of Carbonated Filling Machines in Ahmedabad, Gujarat. The biggest feature of our Automatic Carbonated Soft Drink Plant is its long life and dependability.
We may customize the design to meet your exact needs if you let us know. We did our best to customize it as much as possible for greater functionality and a better client experience.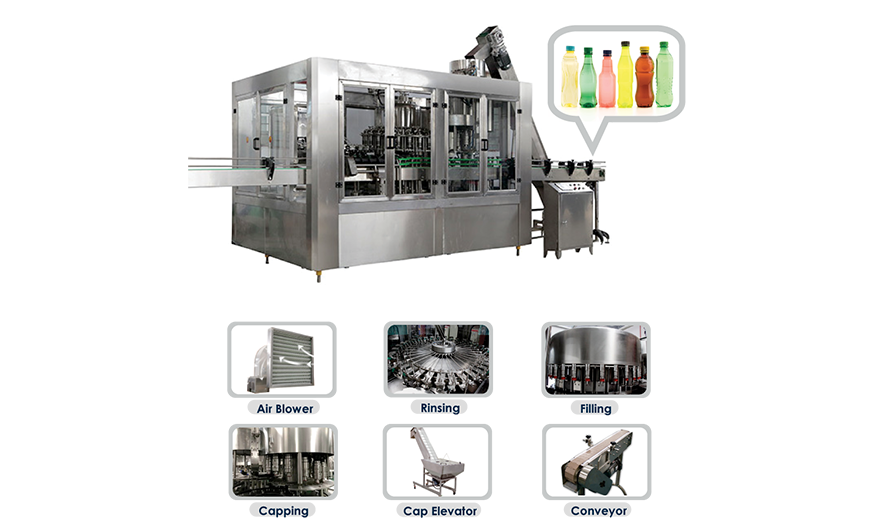 Specifications
Maximum production in Bottle per Minute speed 30/40/60 up to 300 BPM
The unit is made compact, enclosed in stainless steel elegantly mate/mirror finished body.
The unit consists of an S.S. filling nozzle, S.S. Nozzles,
Low Power Consumption
Operator friendly and low maintenance machine
Elegant and easy reach on/off switch for total control on the operation.
This pet bottling machine is used for filling diverse types of 250ml, and 500ml bottles. The companies that favor using the machine belong to the beverage, water, healthcare, cosmetics, medicine, oil, and other areas. The machine is fabricated utilizing stainless steel and heavy cast aluminum that offer robust built and construction. The one-line production and enhanced design of the machine assist operators to maintain and replace the parts easily.