PET Blow Moulding Machines Manufacturer in Ahmedabad & PAN India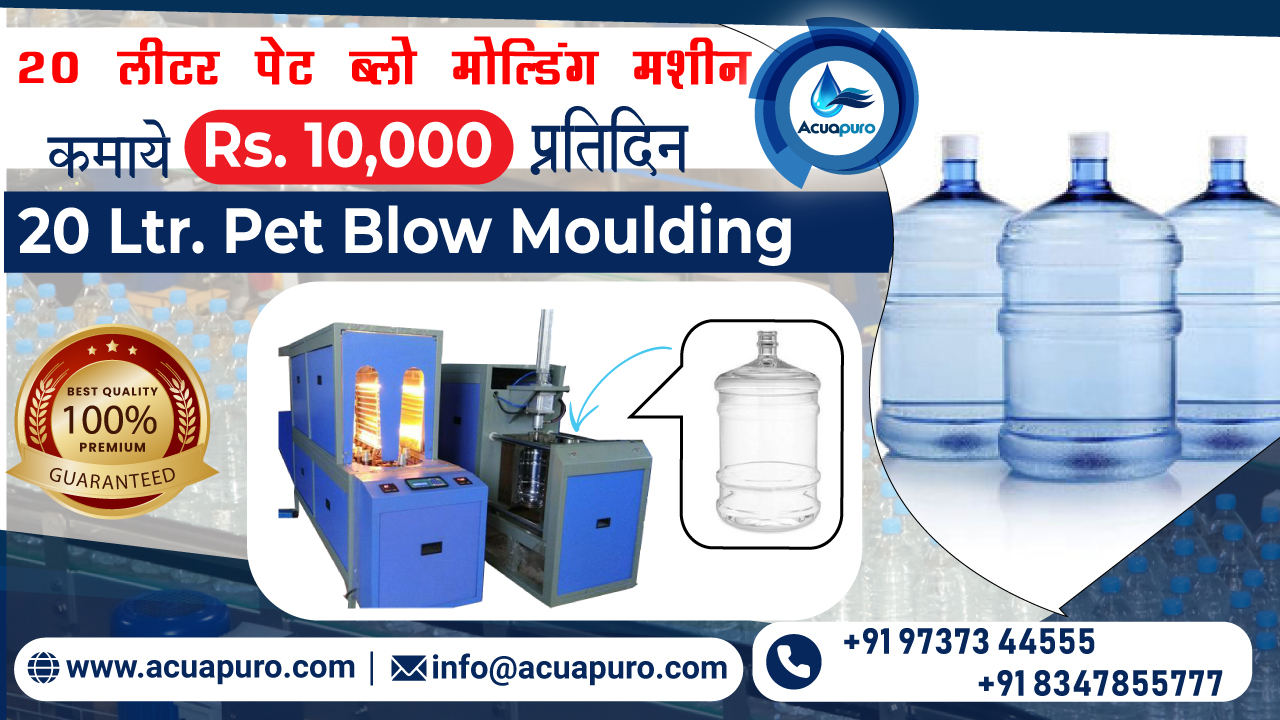 Ahmedabad's Leading PET Blow Moulding Machine Manufacturer, Supplier & Exporter
Acuapuro Water Equipment India Pvt. Ltd.. is manufacturing with high-quality components and advanced technology PET Blow Moulding Machine, PET Blowing Machine, Automatic PET Blow Moulding Machine, Semi-Automatic PET Blow Molding Machine, Water Bottle Blowing Machine in Ahmedabad & Also Exportering in PAN India & Across the globe like USA, France, European Countries, African Countries, Congo, Tanzania, Dar es Salaam, Ethiopia, Bangladesh, Nepal, Bhutan, etc.
We are a well-known producer and provider of a variety of PET Blow Moulding Machine products. Our Industrial PET Blow Molding Machines are inflated plastic into a mould to create a strong and light product.
These are made according to the design, shape, and inventive ideas and requirements of the customer. The use of species-level categories in the design of these machines allows for more cost-effective human action.
Types Of Blow Moulding Machines
We are known to be one of the finest manufacturers and suppliers of this highly commendable range of
शुरू करे PET बोतल बनाने का व्यवसाय 🤑 Low Cost & Earn 5000 ₹ Per Day💸💸